Tattersalls Cheltenham
"title =" The National Hunt catalogs will feature the winning British and Irish artists for the dam "class =" js-imageLoader "data-at-xn =" https://www.rp-assets.com/images/news/ 2019/11/15/71549-medium.jpeg "data-br-n =" https://www.rp-assets.com/images/news/2019/11/15/71549-medium.jpeg "data-br -m = "https://www.rp-assets.com/images/news/2019/11/15/71549-large.jpeg" data-br-w = "https://www.rp-assets.com /images/news/2019/11/15/71549-large.jpeg "data-br-xw =" https://www.rp-assets.com/images/news/2019/11/15/71549-large. jpeg "onclick =" return false; ">
National Hunt catalogs will feature winning British and Irish artists as play-off winners
Tattersalls Cheltenham
The European subcommittee of the International Cataloging Standards Committee has announced that British and Irish point-to-point artists will have ranked wins in the National Hunt catalogs from 2022.
Current point-to-point winning British and Irish performers are classified as riders, but not as winners either in the particular horse detail or in the dam summary line.
The new rule means that all winners of the first play-off must be displayed in the National Hunt catalogs in order to allow buyers to see the distribution of points and winners of the rules.
The flat catalogs will remain the same, which means that point winners will not be displayed as winners. All catalogs will continue to display flat black type in normal bold type and NH black type in italics.
In a joint statement, Simon Kerins (Tattersalls Ireland) and Nick Nugent (Goffs) said: "This rule change gives greater clarity around the presentation of the form in the National Hunt catalogs.
"It fixes the clear anomaly that the catalogs listed all point-to-point performers as runners for the dam, but do not consider a winner of such a competition to be a winner for the mare."
Goffs United Kingdom
"title =" "class =" js-imageLoader "data-at-xn =" https://www.rp-assets.com/images/news/2021/08/19/96956-medium.jpeg "data-br -n = "https://www.rp-assets.com/images/news/2021/08/19/96956-medium.jpeg" data-br-m = "https://www.rp-assets.com /images/news/2021/08/19/96956-large.jpeg "data-br-w =" https://www.rp-assets.com/images/news/2021/08/19/96956-large. jpeg "data-br-xw =" https://www.rp-assets.com/images/news/2021/08/19/96956-large.jpeg "onclick =" return false; ">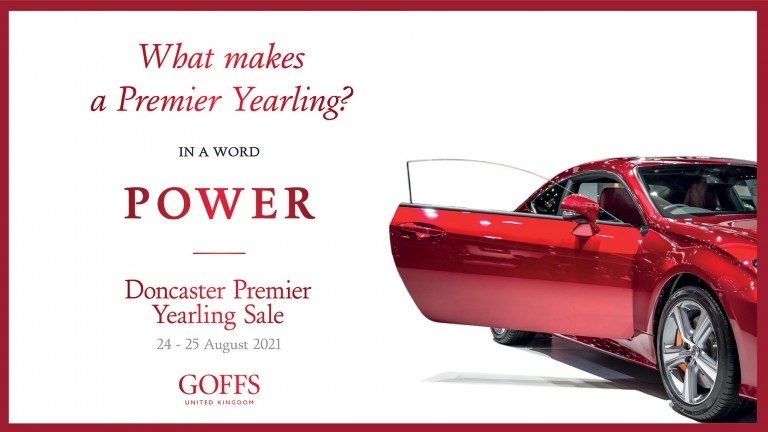 Source link