Image 1 of 3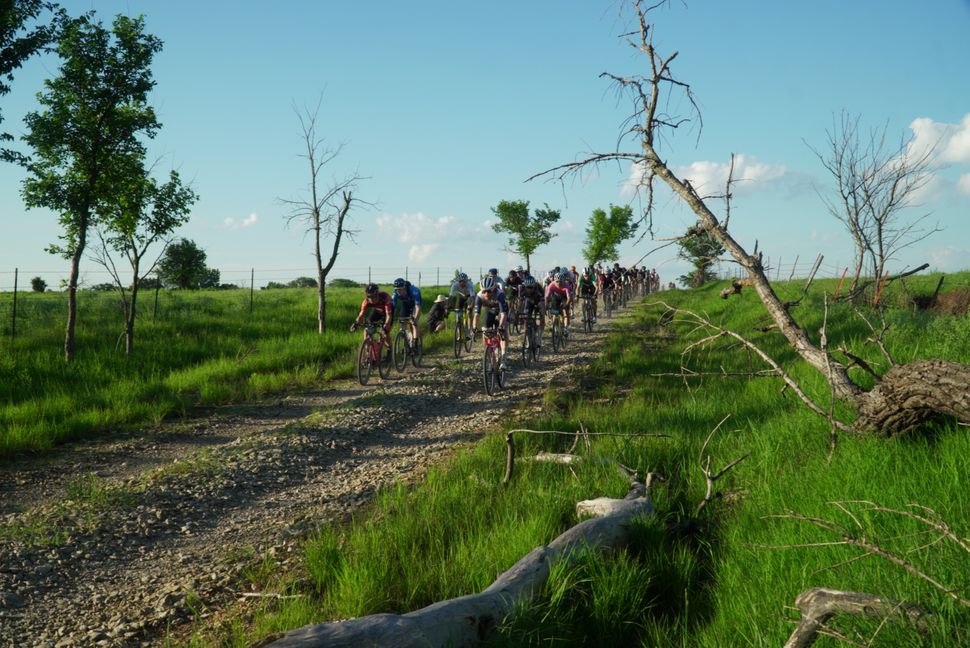 Image 2 of 3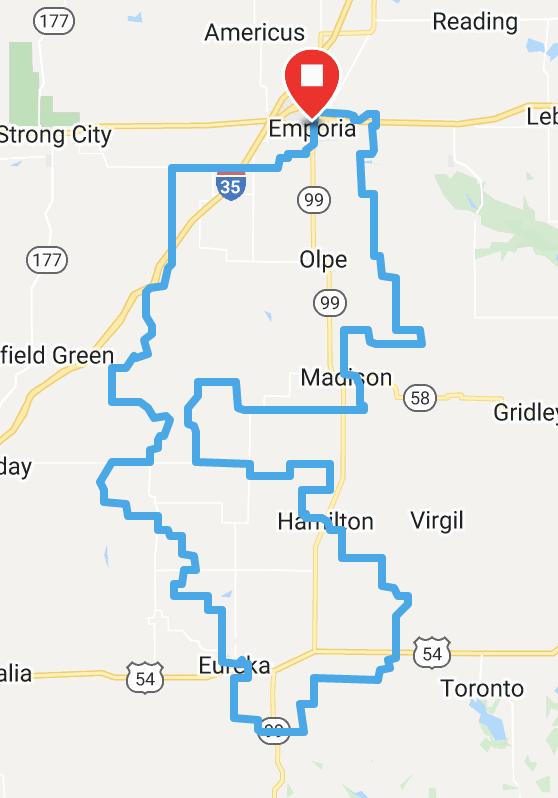 Image 3 of 3

The Garmin Unbound Gravel presented by Craft returns on June 4 with its flagship 200-mile event through the Flint Hills of Kansas. The men's and women's mass start will take place outside Granada's historic theater at 6:00 a.m. local time, which will feature the majority of the 60 elite riders, both men and women, vying for the inaugural Life Time Grand Prix presented by Mazda title series. Unbound Gravel 200 is the second and longest leg of the six-race series.
The route for Unbound Gravel 200 begins and ends on the pavement in downtown Emporia, but in between there are sharp rocks, steep drops in and out of ravines, and rough roads through the now infamous Flint Hills that meander through the tall grass prairie in the middle of the United States. The single-loop format follows routes that the organizers describe as "fairly primitive in nature". Rain can turn dirt roads into thick mud.
This year's route will head south from the start, into Greenwood and Chase counties. There are constant ups and downs that add up to 9,700 feet of elevation gain over the 204.6 mile course.
There are two checkpoints in Eureka (mile 77.3) and Madison (mile 164.3), where runners can receive outside assistance. There are also two neutral "water oasis" stops, Texaco Hill (mile 41) and Hamilton (mile 119), where only water is provided and support crews are not permitted.
Course Highlights
Race director Ben Sachs unveiled the new course via an Instagram video on May 18.
"There's some really cool stuff along the way. The most interesting section is probably the one around Texaco Hill [first water oasis], which in previous courses like 2016 to 2018 that went the same way, everything was stuck in the first 60 or 65 miles. I kind of remixed things so that we went further and later came back to this cool high country and open range stuff," he said.
"I've been known to be a sadist in picking the roughest roads possible, and I've reminded that a bit with so many people, I think picking slightly safer roads is a good way to go. I climbed as much as possible. I downplayed things like Rocky Ford, which was so slick and muddy (in 2016). There are a few sections of rough roads."
Below are some of the course highlights provided by Sachs.
The opening section of the 200 mile course heads west and skips the section which can be very muddy if it rains, which happened in 2015
Runners will head south for the tower climb (radio towers) heading south to open up the range to Camp Creek
At mile 27 there is a major river crossing at Camp Creek, a tributary of the Verdigris River
Once at Madison Road, there is a more open area where riders might encounter some livestock. "Be very respectful, take it slow," Sachs recommended.
At mile 41 is the first water oasis at Texaco Hill, then the 200 mile course veers away from the 100 mile course, which it shared from the start.
After the split, the 200-mile route has a tough descent over what people call "bottle hill," a place where people tend to lose water bottles.
Shortly after, there is a bristling climb to Teeter Hill, then riders can spot wild mustangs just beyond on the ensuing rough roads heading south.
There's another windy climb, "which you think is going to end and then it doesn't", and two more difficult climbs which can create splits before easy routes to Eureka, which brings the mile 77 for the first full high school checkpoint
Previous routes then moved east from Eureka, but this year the route continues south to take a "fun" hard-hitting climb to Canyon Hill.
The road then bends east and begins its return north crossing Highway 54 at Neal
There are scenic northbound roads with a canopy of trees leading to Hamilton, where the second water oasis is located.
In Hamilton there is a convenience store where passengers can buy drinks and snacks, which is also used by XL passengers
Beyond Hamilton there's a new section at Willow Creek with a twisty downhill section and the dirt doesn't easily turn to mud if it rains, but there are some fist-sized rocks, so cyclists should be careful
The course then makes a steady ascent into the hills on a different side of the Texaco Hill ridge than earlier, and rejoins the 100 mile course.
The route heads east again with a new 'thorny' approach from Madison on T Road, called Judge's Hill, or simply The Judge
At about 153 miles, beware of a two-mile stretch of low-maintenance road outside of Madison that's prone to mud
There's a checkpoint at mile 164 in Madison.
From Madison the road travels north over grass and dual carriageway terrain on the county line for the 30 mile return leg to Emporia.